DISCLAIMER: This is a project that Brian is attempting. I would love to have this monthly, and when important updates are happening, but please understand if it does not ALWAYS get sent out!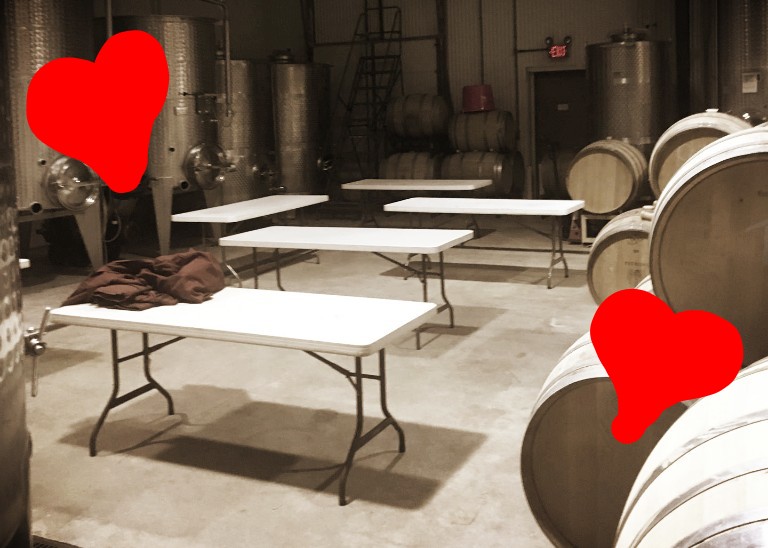 BE MINE WITH WINE - THIS SATURDAY, FEBRUARY 10
We're gearing up for this Saturday's event! (Trying to figure out how to fit 6 tables in the winery with all of Stephen's barrels in the way). This weekend is going to be a bit rainy, so we might not be as busy as usual... but, we have at least 100 reservations for the event so we are still going to have fun!
REDECORATING! (...finally)
Over the next month there are going to be some changes in the Tasting Room. The first of which many of you have already seen which are the barrels and stools. These aren't permanent, but they are a temporary solution for more indoor seating and I've already seen them get quite a bit of use.
But we've also had to say goodbye to Sibyl's island :(
We've also taken down some curtains and added glass water bottles to the bar! Next we'll be repainting walls and removing pictures in the bathroom. Down the line we'll be adding a new vineyard and soil display too!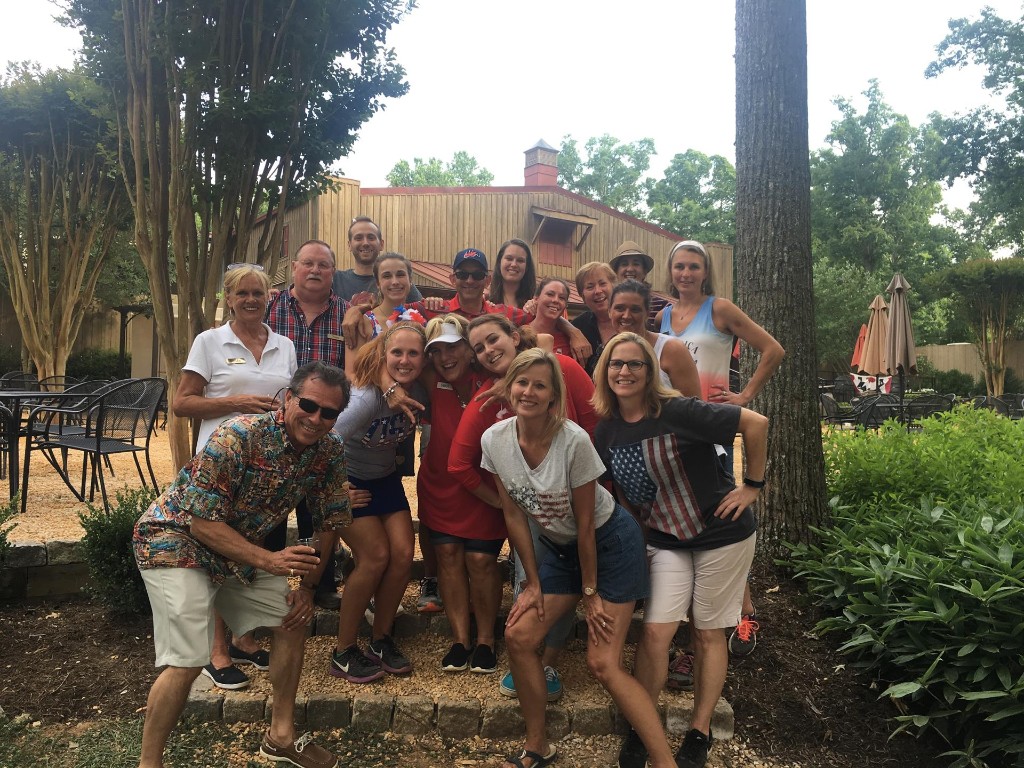 TEAM GOALS!
I've heard many times from you all that the "most wine club sign-ups" competitions are not A. fair and B. fun. My goal has always just been to create more excitement regarding signing up wine clubs as they are what keep our business alive!
We've tried to do team oriented goals in the past, but found the reward (ie. the bowling party) difficult as everyone has conflicting schedules. But, these do sound more fun and fair and exciting for the whole team and not just whomever works the most days and gets the most sign-ups. So I would love your input!

Is it just a pizza party after hours on Friday and whoever can make it, makes it? I'm all ears!
In fact, I'll even put a little button in here. Just click it and start typing your idea! I want to hear it!
STAFF GLASS AND SHIFT DRINKS
So, we've heard some feedback on the 'new' staff glass policy. I just want to clarify a few things on this front:
First, nothing has changed. We all work here because we love wine. We want you all to continue to enjoy the wines you love and after a busy weekend or a long day in the vineyard, you definitely deserve it!
We (the Managers and Keswick as a business) just need to keep track of where the wine is going, same reason we track a wine club member having a waived glass.
Second, please know this isn't a response to any event or person. It's just generally a good idea to keep track of inventory.
Third, anyone who has been here over a year may remember that we started doing this last year, but then around March.... just sort of gave up. We're just redoubling our efforts!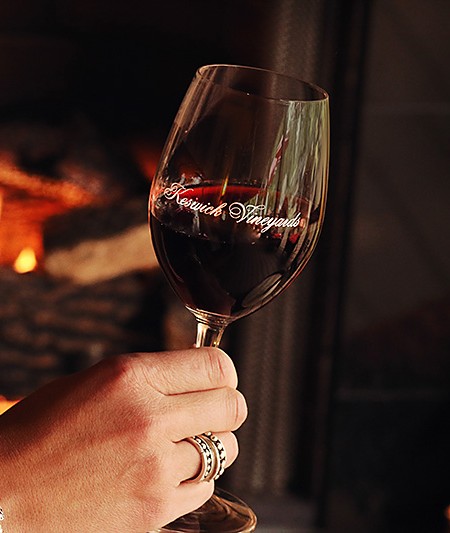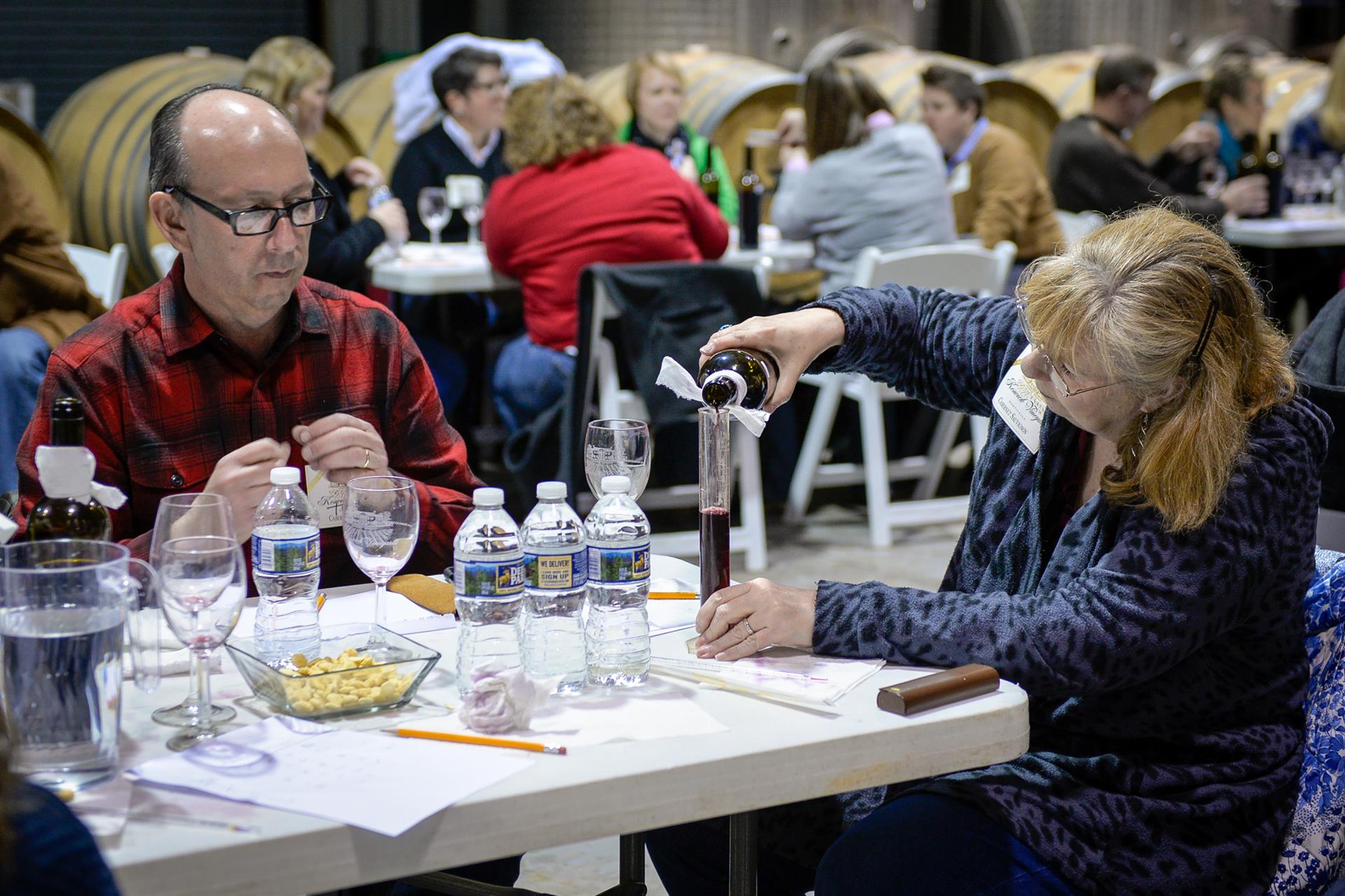 CONSENSUS DAYS ANNOUNCED!
(and other stuff)
If you haven't heard, Consensus was pushed back this year until May to give the wine more time in the barrel and for it not to be quite so cold in the winery. The official days are:
Saturdays May 5th, May 12th, May 19th, and May 26th
and Sunday May 6th
Tickets will go on sale March 1st!
CHANGES TO THE TASTING MENU
Trevillian White and Cabernet Sauvignon are almost Sold Out! We are currently deciding which wines will make their appearance next in the tasting room. Is it Vidal Blanc? (my vote) or the new Trevillian White? Heritage? the next vintage of Cabernet Sauvignon or putting the Cabernet Franc on the menu?

As always, when the new wines are selected full technical descriptions will be sent to everyone and make sure to try them on your next shift or visit!
FEBRUARY WINE CLUB
February is a Silver month! That means both Gold and Silver members receive wine so be sure to double check which club our guest is in.

Gold members get
2016 Touriga and
2015 Chardonnay Reserve

Silver members get
2016 Touriga and
2015 Chardonnay Reserve
+ 2014 Cabernet Sauvignon Reserve! Good month to be in the Silver club!

Most of all, thank you everyone for all you do for Keswick Vineyards.
We love you guys!
Sincerely,
Brian Schornberg
Karen Casey
&
Meaghan Walker