Fall is here and October is Virginia Wine Month!
We're going to be having Giveaways and Special Promotions on social media all month long. Follow us on Instagram and Facebook so that you can win!

It's no secret, 2018 has been a challenging year... certainly one of the wettest we've ever had! This much rain has made us get creative with our grapes and winemaking, including freezing and drying grapes to increase the sugars! We've been putting our harvester to work to beat the rains and crossing our fingers for the grapes that are still on the vine.
So far we've harvested Viognier, Verdejo, and Vidal Blanc (keep an eye out for a V3 wine next spring), Merlot and Chambourcin (a brilliant rosé), Touriga (dried Amaroni style), and this past weekend we harvested Cabernet Franc and Petit Verdot.
Still on the vine? Cabernet Sauvignon and Norton (yes, we still grow Norton!). The boldest grapes we grow and the best contenders to weather the ongoing rains.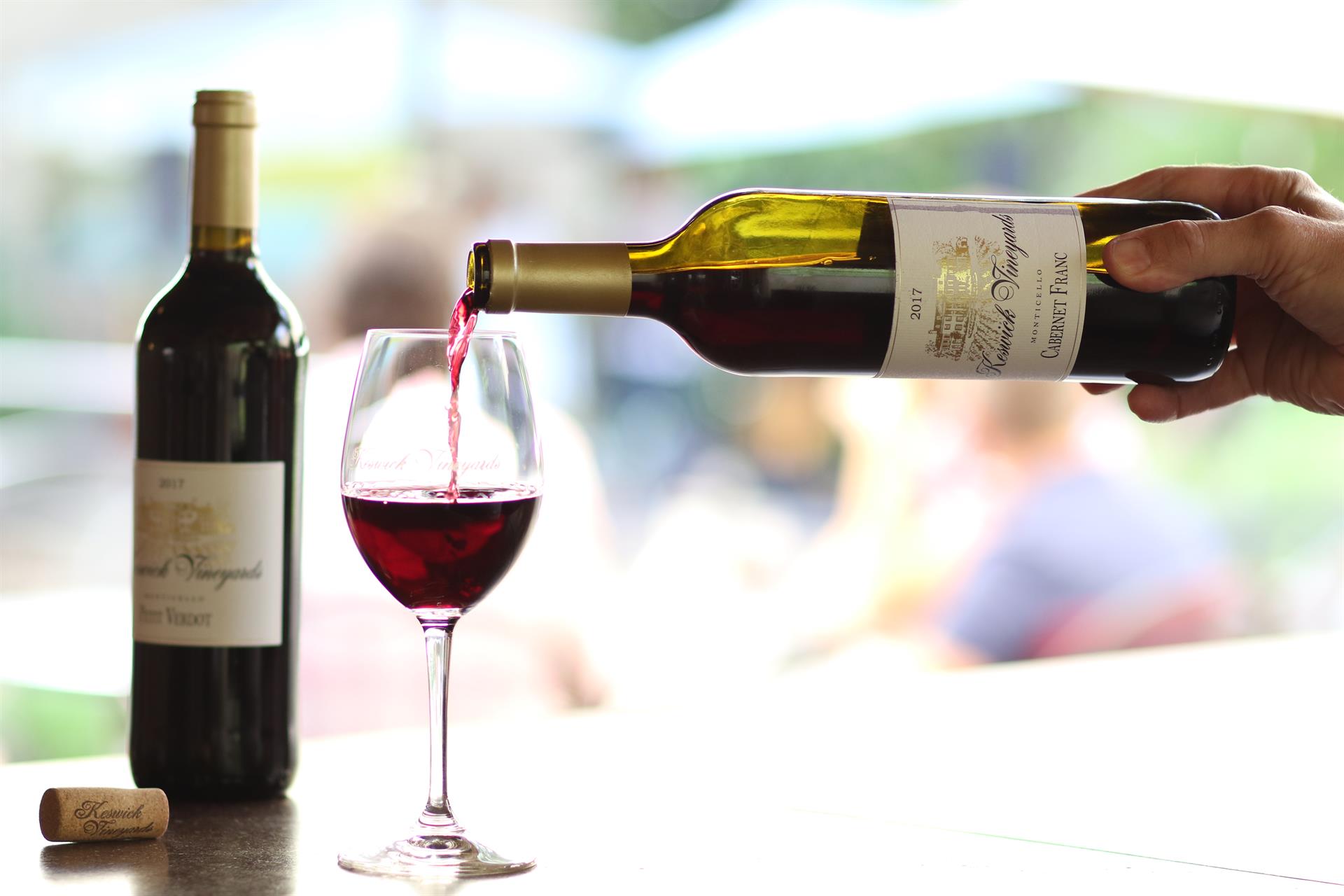 Virginia Wine Month is a great time to be a member of the wine club, especially if you like the bigger reds!
In October, Cabernet Franc and Petit Verdot get released to the wine club!
These incredible reds are sure to be a hit this fall season.
Pick up these wines at our Wine Club Pick Up party on October 14th, Oktoberfest style!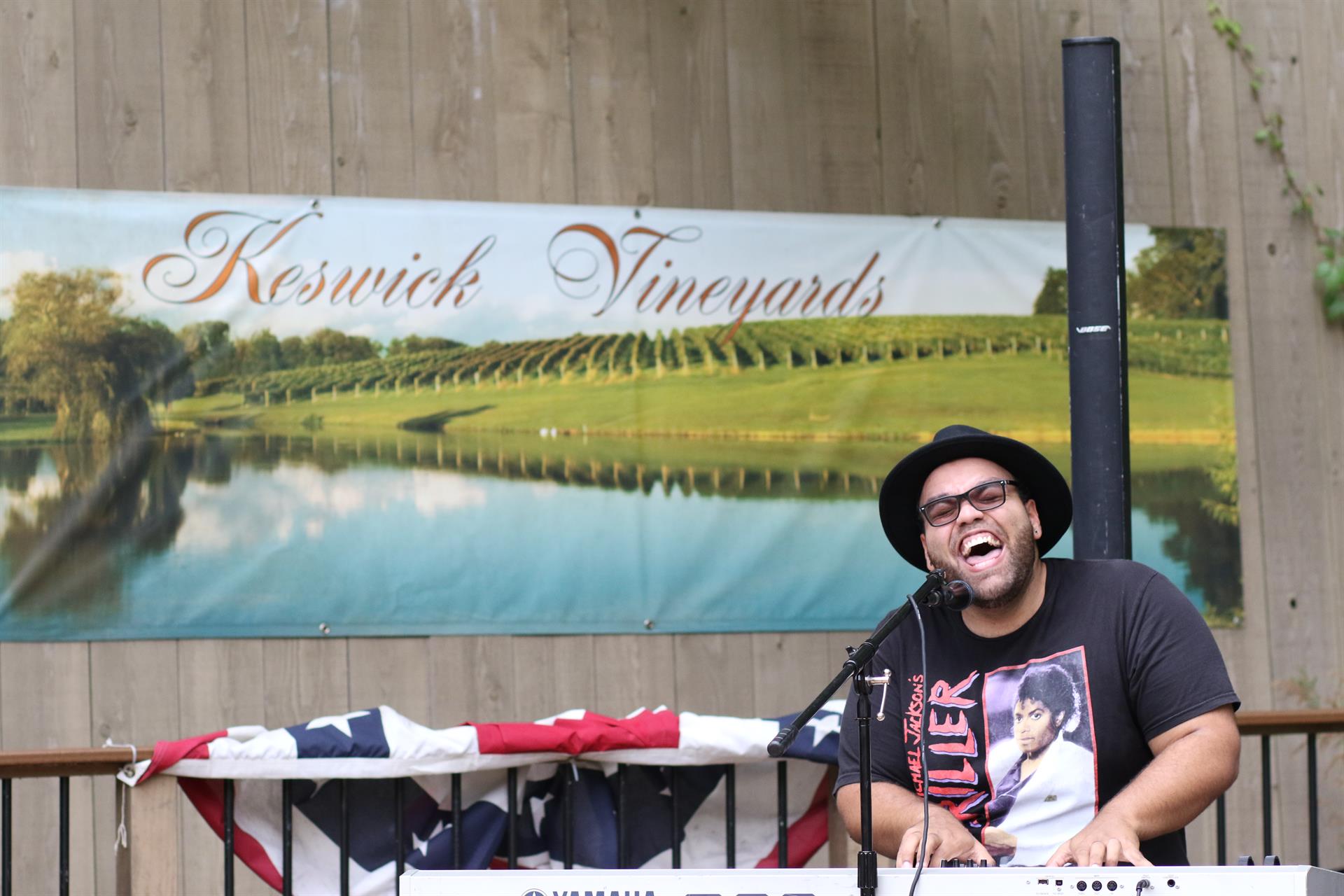 Saturday, October 6th - Matt Johnson is BACK! - 12pm to 3pm
As seen on the current season of The Voice, Matt Johnson is coming back to Keswick Vineyards to play some hits and share his incredible voice with you! Come listen to this local talent who has a shot on the big stage, no cover charge!
Keep an eye out for his Audition when it airs in the coming weeks of The Voice.
Sunday, October 14th - Wine Club Oktoberfest - 12pm to 3pm
It's an October Pick Up party! Celebrating Oktoberfest with beer-soaked brats and craft wines and music, a great excuse to come pick up your October wine selection and enjoy the good company. Bring some friends and relax at the Tasting Room (remember, if you refer your friend to join the wine club with you, you both get 700 reward points!)
Sunday, October 28th - Fall Family Festival - 11pm - 3pm
It's Sunday Funday again at Keswick Vineyards. Bring the little ones out to play with some petting zoo animals, ponies, kettle korn, caramel apples, and more! No cover charge, just free family fun!
Can't make it any of those days? We have something happening every weekend, just check out our events page on our website to see what's happening when you're visiting.